At the 3rd Edition of London Wine Competition which took place in London on July 07, 2020, La Chimera d'Albegna's Leonardo Cabernet Sauvignon 2017 won a Silver medal. In order to receive this distinction, we needed to score highly in three different categories:
Quality
Value
Packaging
The goal of the London Wine Competition is to award and celebrate the wines that wine drinkers actually want to buy, whether at a retail wine store or ordering from the wine list. Not only does the London Wine Competition celebrate quality, where winemaking ability and technical expertise receive peer, buyer and sommelier accreditation, the judges also award points and medals for both value and packaging.
The judging panel consisted of Masters of Wine, many senior Sommeliers from some of London's most accredited restaurants, buyers and traders with extensive commercial buying responsibility.  Wines were being judged for the whole proposition of the bottle, not purely for the liquid inside.
Wines were judged on the basis of three primary criteria – quality, value and packaging – and then scored on a 100-point scale.
Leonardo Cabernet Sauvignon 2017  had a high overall rating in all the 3 factors to win a silver medal. This year's competition saw about 1000 entries from more than 43 countries. There were 198 wines from Australia, 126 from Italy, 124 from France, 101 from Spain making them the top 4 countries that entered in the 2020 London Wine Competition.
"In today's competitive market it is not enough just to provide good wine. Consumers expect it to look good and be great value for money. That's why we are extremely proud that Leonardo Cabernet Sauvignon 2017 scored so highly at the 2020 London Wine Competition," said Iacopo Becherini. "Winning an award is particularly important to us because it not only shows that we are making the types of wines that wine drinkers actually want to buy and enjoy, but also that we are making the types of wines that the trade wants to include in their lists."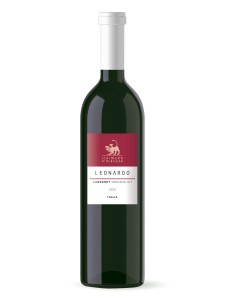 La Chimera d'Albegna
Leonardo Cabernet Sauvignon 2017
Silver Medal London Wine Competition 2020