Dear Friends,
2018 has begun and we are already prepping our land and pruning for the new season, with memories fresh of a challenging, but important 2017, which brought significant results.
With this post, we would first like to thank you! Thank you for believing in us and our products, and making our family dream an international pleasure.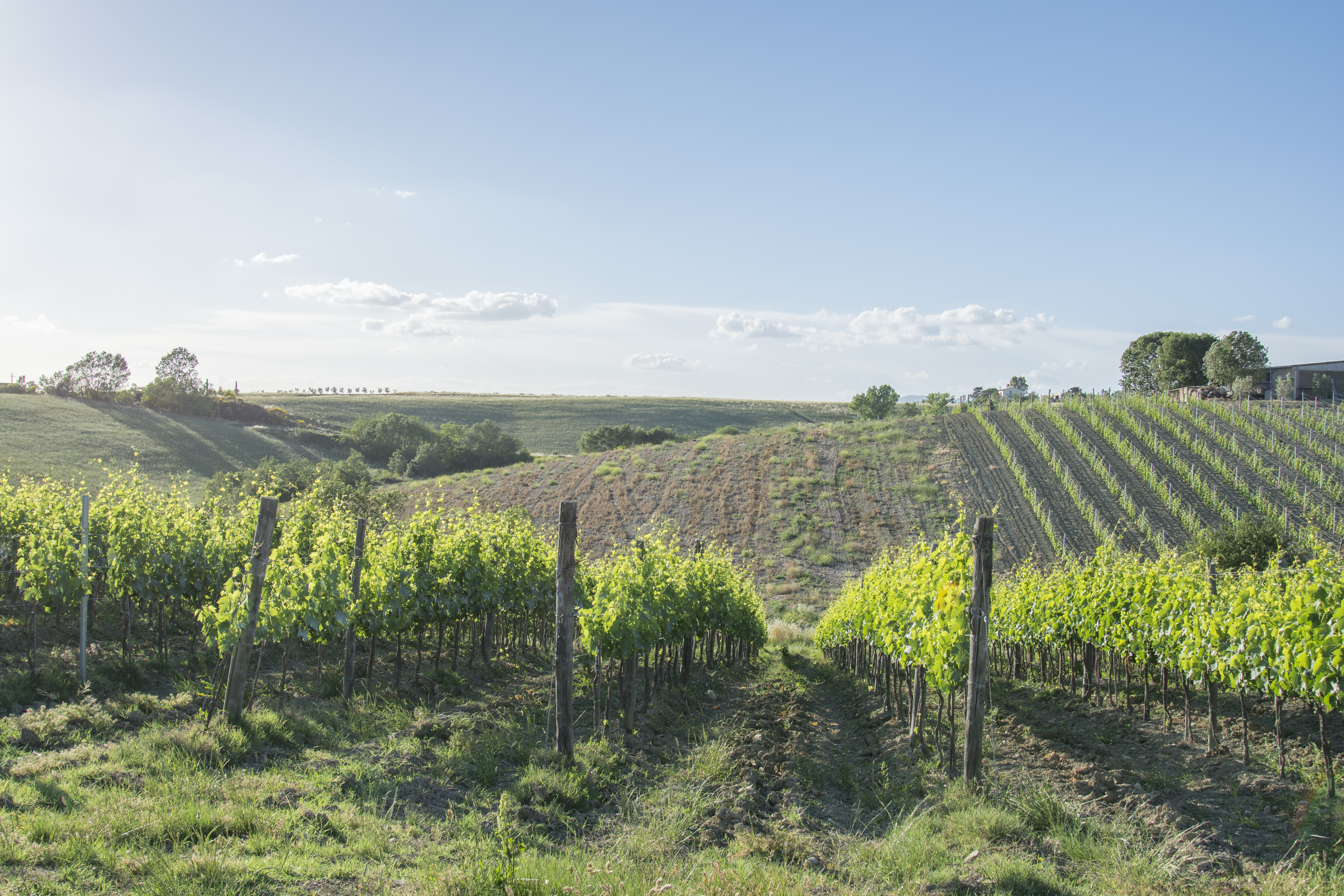 For many the 2017 harvest was a year to forget, but for La Chimera d'Albegna it was of grand importance and yielded a production of high quality. We had very limited losses, unlike the national average, thanks to our philosophy of minimum intervention and maximum respect when managing the vineyard.
We have reduced human intervention to the minimum necessary, which in turn stimulates the plants' response to stress to the maximum. Translation: A constant production of superior quality, of which you already know.
This is possible due to the attention and care we devote to every single plant, every day, a dedication that our family run winery manages to have.
You can soon taste our Rosato 2017.  It is the first of our products to be bottled and placed on sale this year. It is an incredibly fresh and fragrant wine, and at the same time of noticeable character, which fully reflects our style.
Our latest product also comes out this year:  Pashà 2017 white wine, which releases the classic notes of Chardonnay and Vermentino.  A fresh and fruity wine which respects tradition.
The high temperatures in 2017, which challenged most producers, allowed an optimal ripening of our grapes, which have made wines of great structure, intense aromas and balanced acidity. When we present the 2017 vintages in the coming years, be sure to check it out!
We will be delighted to meet you personally, either in our winery or during the upcoming fairs, to taste the new vintages and let you see what we have been working on.
PROWEIN 2018, 18-20 March 2018, Hall 16 E31 Table 7
VINITALY 2018, 15-18 April 2018, Pad. 9 B16
Hope to see you soon!